We decided to find more dinosaur relics today... so, we headed out for the Cleveland-Lloyd Dinosaur Quarry. Not only did it turn out to be a bit longer drive than we thought, more of the roads were unpaved than expected. We drove 13 miles on dusty, dirt and gravel roads to get to the visitors center, which was actually quite nice. But it definitely is way out in the middle of nowhere. In fact 'nowhere' would be significantly easier to get to.

But it was worth visiting. Thousands of dino bones were found there in an area no larger than a quarter of a football field. So far, no one has found a reason for so many bones to be in so small an area. Not only were there so many bones, but they were in generally excellent condition while being spread out. In other words the bones from one animal were not found together like the dinosaur would be in real life. Rather the bones from one dinosaur were found spread all over the site.

Ths phono shows how a couple of the bones were found.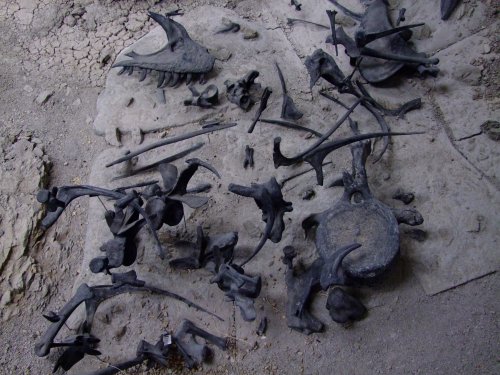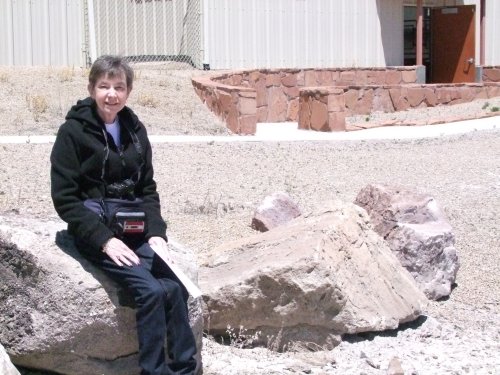 While there, we found out about a currently active dig site about 25 miles away and decided to go see it. So we drove for another 45 minutes even further from 'nowhere' on dusty dirt roads to find this currently active dig site.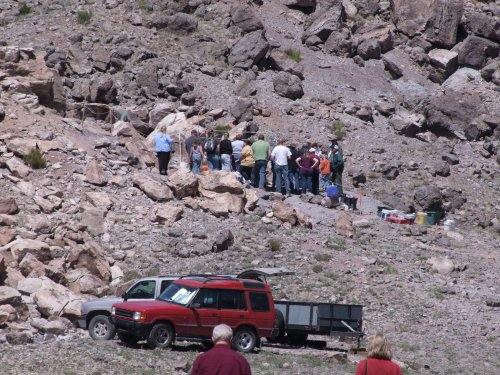 There we were able to see dinosaur bones yet uncovered and talk with a paleontologist about the site and the process.

This photo shows bones still in the ground at the dig.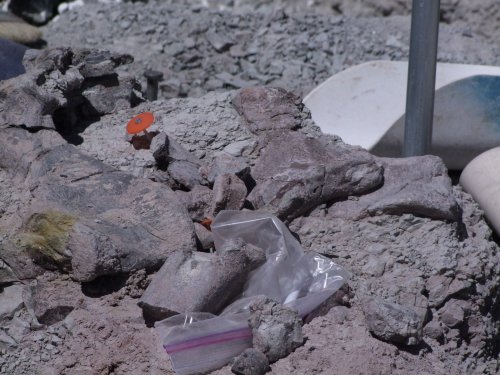 Here we can see the field jacket covering the vertebrae that were found still positioned like they were when the dinosaur was alive. We also see a few of the tools used while digging.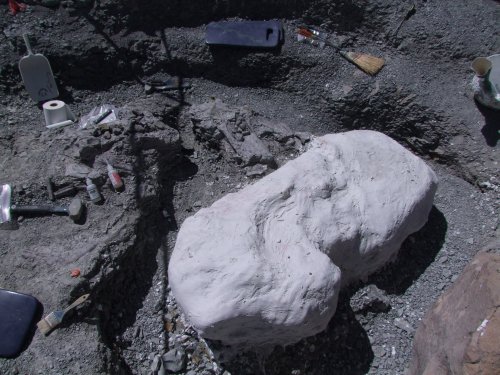 The people involved in the dig were from the College of Eastern Utah which also has a prehistoric museum in Price. So, we then found our way to Price, UT, and located their museum and went through it, too.

We drove a total of 243 miles today. From Green River to Price is about 65 miles. There is nothing between the two towns, just wide open spaces. We saw miles and miles of scenery like this photo.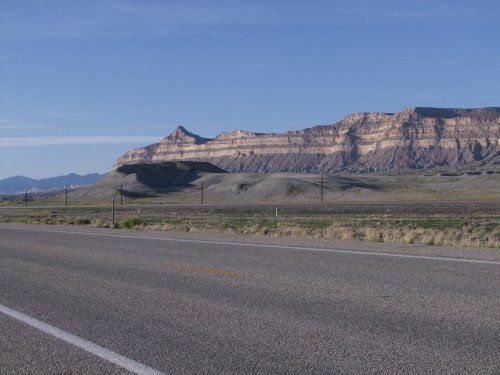 1 Comment(s).