We only drove a total of 143 miles today, but we did a lot of other things.

First, we visited a museum in Grand Junction, (Museum of Western Colorado). Not a terribly impressive museum. It did have a nice collection of handguns that originally belonged to well known people of the west, ie Wild Bill Hickok, Anne Oakley, etc.

Then, we visited another museum, actually a second location of the same museum, called Dinosaur Journey, in Fruita. This was a pretty neat museum. There were lots of dinosaur tracks.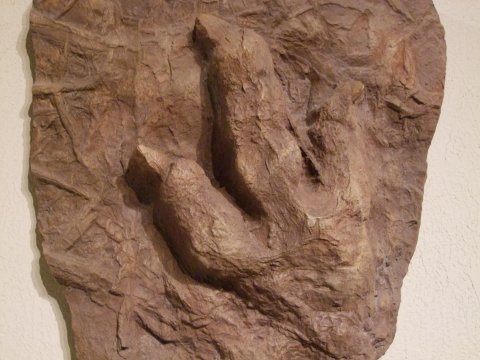 There were all kinds of dinosaur bones here, from little six inch bones to big six foot ones. There were about a half dozen dinosaur skeletons.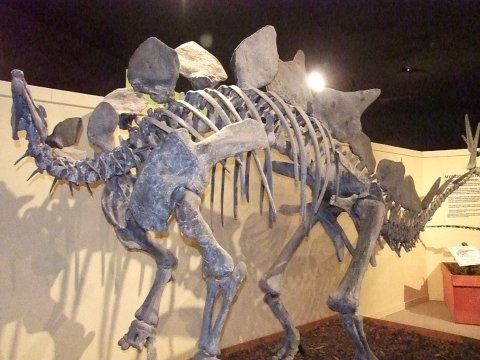 There were also several dinosaur models, like this triceratops.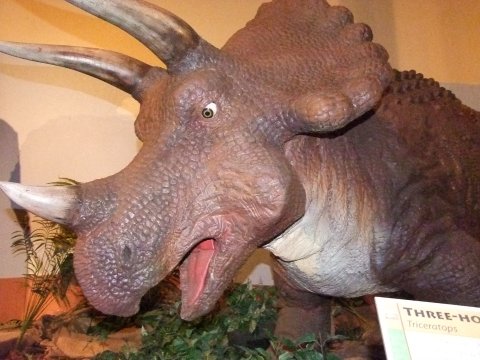 These models were about life sized and made to look as much as possible like experts think they looked in real life. Several of them even moved.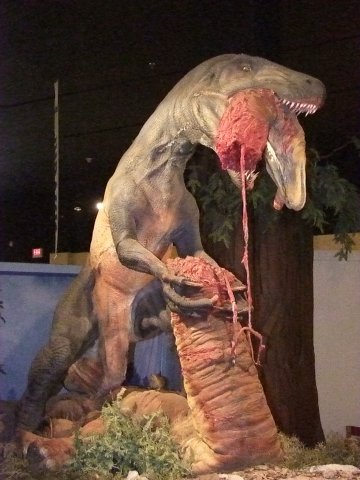 There was also a paleontology lab, where we could see people working on various fossils.

After that we visited the Colorado National Monument.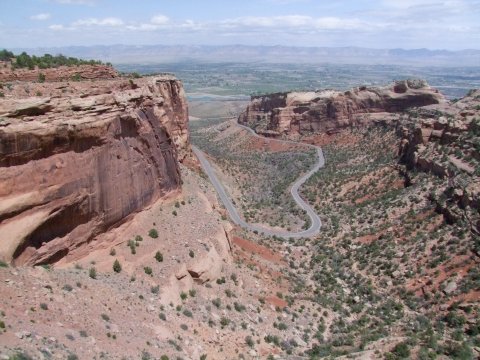 We thought we would only spend a short time there.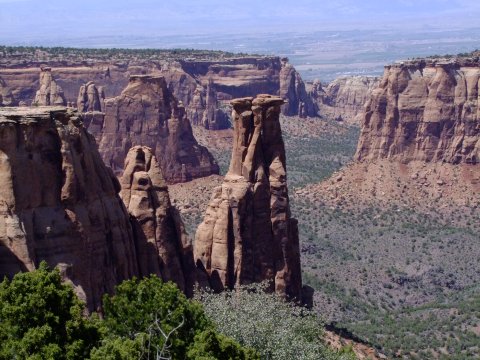 But found that we had a hard time leaving, since the views were so dramatic and beautiful.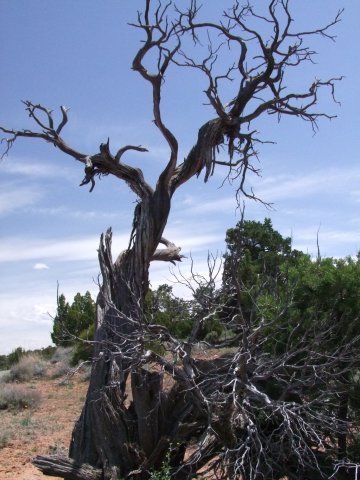 Then we drove to Green River, UT, for the night. That was by far the most boring drive we've had so far. From Fruita, CO, to Green River, UT, there was very little to be seen. No trees. No people, No buildings, No animals, And almost no vegetation. Not even any mountains, at least I wouldn't call those geological formations mountains, just weird shaped things. Not sure what to call them.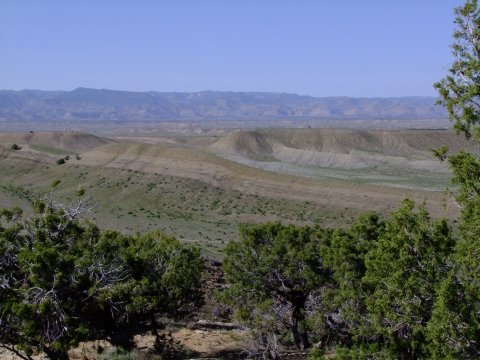 1 Comment(s).